[Warning: this is a RANT. It's a little more in-your-face than I usually post. If this is your first visit here, you might do better to read some of the other NFP posts first. Click on the NFP tab at the top of the page for a list.]
What's missing in most discussions of NFP, and birth control in general, is a discussion of the purpose of marriage – largely because of the "personalist" (phenomenalistic) philosophy of most NFP proponents.
"Personalism" has many forms, but most seem to have the subjectivity of the person and the philosophical thrust of phenomenology and existentialism behind them. The "idealist" brand of personalism says that
reality is constituted by consciousness; on the other hand, "realist" personalism argues that the natural order is created by God independently of human consciousness.
The "idealist" version of personalism, an NFP staple, seems to be deliberately myopic, taking human experiences as "data" for the philosophical experience, without any necessary context. So, while acquiescing to the obvious – that sex is and can only be for procreation –NFP personalists nevertheless focus on the human reality of "sexual experience" as a thing in itself. This is like observing the role of eating for nutrition, and then deciding to focus on the mystical and "human dimensions" of eating itself.
The conclusion of personalism appears to be that, since we are human beings, everything we do should be done in a distinctly human way. Therefore, we should eat, and pee, and copulate in some mystically human sense. That eating, and peeing, and copulating have always been understood in terms of "purpose" is ignored so that we can contemplate our navels in ecstasy.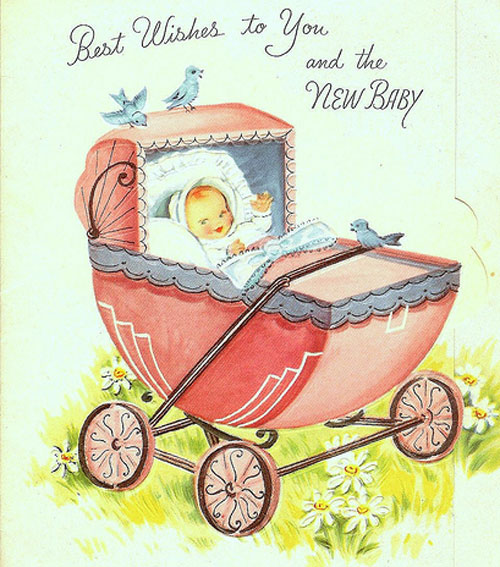 Now, the primary purpose of marriage is procreation. Therefore, if "purposely sterile sex" (however that is achieved, whether artificially or naturally) is judged to be a good thing in and of itself, then marriage doesn't even have a point any more beyond the civil and contractual. The classic definition of marriage as a contract "for the mutual and exclusive rights to acts appropriate for the procreation of children" makes no sense when "purposely sterile sex" is entertained as some kind of equivalent end. "Purposely sterile sex" just guts the original intention for marriage.
Personalists focus on the existential reality that man and woman are together and express their love for one another in a particular way, ignoring that there is a purpose for expressing their love in that particular way. Oh yes, they acknowledge the procreative end, but reduce it to something that must be brought under the control of the human will, which is alleged to have become "enlightened" in recent times to allow for "prudent and responsible parenthood". (And I think one of the most unfortunate additions to the language of recent Church documents is that phrase, "responsible parenthood".) Sex becomes something to be enjoyed in and of itself, both for the physical ecstasy and the mystically unitive end it is said to serve.

In marriage, we serve God's purpose by procreating with Him. If that isn't mystical enough, what is? In expressing our love for one another in a way particular to marriage, we procreate with God new citizens for Heaven and (Deo Gratias!) we grow in the marital love so necessary to be good parents to those procreated beings! It bothers me a lot to think of focusing on the physical act of love between married persons in some way that gives it significance beyond its primary purpose. Clearly the "unitive" and "self-gifting" ends touted by the "personalist" view are secondary ends of marriage, and should only be appreciated in light of the primary purpose of the marital act.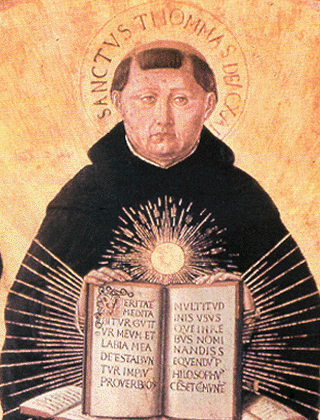 Realists, like St. Thomas Aquinas, see an ordered world that can be experienced directly and understood through its purpose. Aquinas does see "secondary effects" and even "secondary motivations" that drive human beings to mate, but he understands all of it through its primary purpose. Absent a purpose, actions have no context for evaluation, and we end up with that maddening expression, "it is what it is". Only GOD "is what it is". The rest of reality is "for something."
There is not going to be marriage in Heaven, and hence, no "marital embrace", because there is no purpose to marriage or the "marital embrace" in Heaven. There is a purpose to marriage here on earth: procreation. The means to that end involves the marital act.
But, because of Original Sin, the sexual appetite that prompts the marital act, which has procreation as its purpose, is disordered. And on some level, JPII's "Theology of the Body" as it is interpreted by writers like Christopher West (and let's face it: more people are listening to West than are reading the original tome of TOB) is little more than a pandering to concupiscence, a rationalization of sexual fantasy, and an exaltation of the couple's "responsibility" to "determine" how many children they will have.

The true evidence of the exchange of marital love is a conceived child! Fr. William Gardner notes that the sexual act is directed by nature to procreation, though it does have benefits that accrue even if procreation is not achieved in a particular act.
…[T]he sexual act can only reach full perfection in conception. A non-fruitful act of sexual intercourse may be morally licit and mutually beneficial to the spouses and may also consummate a marital commitment (in each case, reaching a real level of perfection), but it is not a fully perfected sexual act since human life has not been transmitted. The sexual act has not achieved the end that distinguishes it from all other kinds of human acts. (From "A Theology of Life-Giving", Homiletic and Pastoral Review, August/September 2007)
Fr. Gardner also quotes Blessed John Paul II: "…fecundity is the living testimony of the full reciprocal giving of the spouses" (Familiaris Consortio, #28).
In other words, this "total donation of self" is the child, whose birth and subsequent raising and education provide the vehicle for growth in all the virtues characterized as "unselfish." Two "selfish" people "make love", and their child is the fruit of that love.
When procreation is intentionally left out of the equation – whether by artificial methods, or "gaming" the system with "natural methods" – there is no exchange of love, no donation, and you are left with "mutual masturbation". This can never be "self-giving" or "self-donating." Such "love-making" is inherently selfish because there is an intention against the fruitfulness which is the sign of married love.

Many couples using NFP have made themselves co-equal partners with God in deciding when and whether they should have children, based on their supposed duty for "responsible parenthood" and "prudence". They are forgetting the scripture verse that says "you are worth more than many sparrows", which is intended to teach us that God will provide for what He loves; and He loves to be a partner in procreation, so He will provide for those who trust Him. When we are "responsible" by deciding that God wouldn't want us to have more children than we can provide for, we act as if that is all up to us! Worldly "prudence" is antithetical to abandonment to Divine Providence.
I've been accused of reducing women to wombs, but some NFP proponents seem to reduce women to vaginas in need of regular stimulation. I'm trying to discuss "the duty of motherhood" and all that implies; some NFP proponents seem to have lost the sense that the "duty of motherhood" is another word for "marriage" and, in fact, defines its purpose. What more noble task can there be than to partner with God to raise up saints?!

There are those who will continue to stubbornly defend their "right" to purposefully avoid pregnancy in the interest of "responsible parenthood" – even when evidence of the constant teaching of the Church is staring them in the face. They will one dav stand before God and have to answer for the children they didn't have and for all the sex that they thought was more important.
St. Pelagia, a repentant
sinner...one of my own
personal patron saints.
But there are plenty of others of us out there who are now past the point of childbearing, but have come before God and said "I didn't know and I am so sorry – forgive me!" Like grieving for an abortion, we can't undo our past failures with regard to birth control, but we can say "I'm sorry. Forgive me", and do penance. And we can accept that as part of God's plan for us, because God created us to be filled and fulfilled by Himself.
And there are those who are in between – those of childbearing age who are using or thinking of using NFP (or contraception) to limit the size of their families. If you are one of those, and if you've read this whole post (congrats on your high level of perseverance!), and you are questioning your own reasons for avoiding pregnancy, I encourage you to ponder the truths the Church has always taught, rather than be swayed solely by current, "modern" thinking on this issue. It's important…for your own soul, and for the souls of the children God perhaps wants to give you.

Click on the NFP tab at the top of the page for a list of other NFP posts on this blog.