I'll be on the "Forward Boldly" radio program tomorrow night, Saturday, Oct.
26, 2013, at 10 pm ET. (7pm "my" time, here in Eastern Oregon), talking about NFP.
Fr. John Fisher fills in as host for Christine Niles in this episode, in which he discusses the topic of Natural Family Planning with Dr. Jay Boyd, author of "NFP: Trojan Horse in the Catholic Bedroom?" and Christopher Gawley, author of the article "Heroic Parenthood."
What is the Church's teaching with regard to marriage and children? Do you have questions about NFP? Call the show at (646) 716-4669 with your questions, or add your voice to the chat room at the bottom of the episode page.
You can read my summary of Christopher Gawley's article on "Heroic Parenthood" here, and the article in its entirety is here, at the Christian Order website.
Also, be sure to check out Christine's other shows. Here's the "Forward Boldly" blogtalk radio home page; and you can find a list of archived and up-coming interviews here. To be really "in the loop", go to the "Forward Boldly" Face Book page, and "like" it. Christine has lots of good info to share, and she interviews many interesting and well-known people, as well as providing other programming.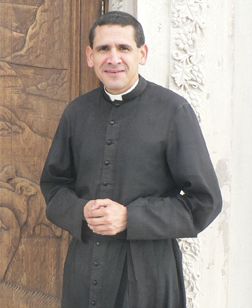 By the way, among the other shows "Forward Boldly" sponsors is one called "Omnia
Instaurare in Christo"
(Restoring All Things in Christ), which is hosted by David Rodriguez, brother of Fr. Michael Rodriguez. David Rodriguez described the latest show:
Yesterday's evening edition of Omnia Instaurare in Christo (our internet blog talk show sponsored by Forward Boldly and the St Vincent Ferrer Foundation) was a class on why it is so important for all, priest and faithful, to worship and pray to God at Mass in the same direction, namely turning towards God (facing East). This is one of the first 'complaints' many people have about the Latin Mass and is usually phrased along the lines of "I don't like how the priest gives his back to us." Well, we should all be ready and prepared to respond to this vain objection and this class will do a great to help in this effort.
You can listen right here: