The article, "Heroic Parenthood", by Christopher Gawley, is an excellent summary of the issues surrounding NFP. The amazing thing, to me, is that Mr. Gawley's article is essentially a concise and eloquent summary of my book, Natural Family Planning: Trojan Horse in the Catholic Bedroom? - but he wrote the article without any awareness of what I have said on the topic (which I maintain is what the Church has said). I think the Holy Spirit enlightened each of us independently, along with others like John Galvin, Fr. William Gardner, Carey Winters, Randy Engel, and Michael Malone, who have also written on the topic, and who helped me to think about it.
Mr. Gawley has stated the concepts in a way that is fresh and inspirational to me, so I am going to present some excerpts from the article here, with a few comments interspersed. It was difficult not to just copy-and-paste the entire article – it's that good! - but you can read it for yourself in its entirety here. For the moment, I want to give you a taste to whet your appetite, and also highlight some of the outstanding points Mr. Gawley makes.
The article is divided into four major sections, and I will arrange the excerpts and my comments accordingly.
The Problem Stated: An Ever-growing Contraceptive Anti-Culture
Mr. Gawley makes clear from the beginning what he sees as the source of the problems in the Church today. "Of all of the symptoms that demonstrate the disease in the Church, none does so more meaningfully than the decline of the Catholic family (and all families by extension)…" He notes that
The reduction in the Catholic family — indeed, all families — is undoubtedly due to rapid advance of artificial contraception. Taken together, "legalized" abortion and artificial contraception have formed a one-two punch to drive down family sizes much to the joy of modern-day Malthusians.
The Proposed Solution: Responsible Parenthood and Natural Family Planning
The NFP community – and now the US bishops – have promoted NFP as the solution to the unfortunate Catholic propensity to run counter to Church teaching by using artificial contraception. Gawley asserts that
The history of NFP cannot be divorced from artificial contraception. In the context of
condemning birth control, Holy
Mother Church has taught that NFP, as a dispensation from the normal relations between husband and wife, can be morally acceptable…
He quotes from Pope Pius XII's Allocution to Midwives regarding the need for serious motives to avoid pregnancy while still engaging in the marital embrace. He also notes that, regarding Humanae Vitae,
… what essentially began as qualified dispensation from normal marital relations and obligations has morphed in recent years into something very different in the minds of the Church leaders. A negative – that is, a permission to deviate from the norm for grave reasons, has been transformed into a positive.
Mr. Gawley goes on to examine the stance of the US bishops, who seem to have made NFP "a de facto teaching as the way in which married couples ought to relate to one another — a holy good in and of itself… ".
There can be no question that NFP has eclipsed — at least from official diocesan sources — any other way that marriage and fecundity should be understood. …NFP is styled in almost mystic terms as one of the greatest revelations regarding married life in the history of the Church. What you are more likely to hear at a real-world Catholic marriage preparation class is the following on the question of children – usually by a mature Catholic co-teaching married couple with a few children:
Catholicism does not require that you become parents of a large family – rather it wants you to be responsible parents. NFP offers you a reasonable alternative to artificial contraception: a way for you young couples to be responsible while not availing yourselves to drugs or devices that degrade your humanity. You should use these NFP techniques to grow closer, to communicate better, and prayerfully consider whether and when you should bring children into the world in a responsible manner. If that
means that you need to delay — even permanently — having children, that is acceptable today with the use of NFP. And what's more, NFP is proven to be 99% effective for avoiding pregnancy — just as effective as the pill.
Yes, always we are reminded that NFP is as effective as the Pill…not that anyone has a "contraceptive mentality" where NFP is concerned...
Why Natural Family Planning Has Failed
And regarding the argument that NFP cannot possibly be used with a "contraceptive mentality", Mr. Gawley says:
I thought hard about it but realized at the end that this argument was sophistry. What critics of NFP zealotry mean by "contraceptive mentality" is that people – many people – use NFP as the practical substitute for contraception to avoid children altogether while still enjoying the sensual pleasures of marital relations. Truly it is a form of conjugal bulimia. While NFP brings you to a place without children in a markedly different manner, it nonetheless still brings you there.
Mr. Gawly talks also about the failure to consider the necessary moral grounds for using NFP – i.e, "serious" or "grave" reasons. He follows it up with this important consequence:
A corollary principle that follows from ignoring the moral requirements of availing oneself to NFP is that our rightly ordered disposition towards it – and childbearing – has been inverted. Because NFP advocates treat NFP as a good without qualification, couples are encouraged to view using NFP as a positive part of their conjugal lives. But Catholic couples ought to feel a sorrow by having the necessity to resort to NFP. By analogy, NFP is a type of bankruptcy in a technical sense. Bankruptcy is also a legal dispensation – from our lawful debts. Bankruptcy also should be used for serious and grave reasons. While we should not judge the bankrupt or cloak him in shame, we should not celebrate him or the dispensation either. NFP is similar: for grave and serious reasons, we cannot fulfill our obligations to be totally open to children (for a time or permanently) – we should not celebrate this as a good thing but rather endure it.
I particularly like his argument about bankruptcy and "dispensation from our lawful debts"; it meshes nicely with the comments in the sermon I transcribed here, which also mentioned the "marriage debt".
And then there's the modesty issue: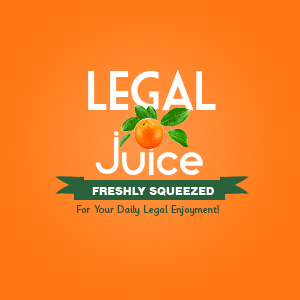 Another problem with NFP in practice is its vulgarity: its pedestrian treatment of
something intimate, something exalted, something requiring modesty tends to desacralize marital relations. Must engaged Catholic couples be subjected – in a room full of others – to the science of charting the appearance of cervical mucus and vaginal discharge? Must they discuss what one hopes is their future sexual life in the midst of strangers? … Count me as one of the few, I suppose, who does not believe that the assiduous monitoring of my wife's menstrual cycle – and discussing it in mixed company – will make me a better communicator or husband… If I sound prudish, perhaps I am, but others have seen in this type of forced public discussion of sex and the science behind it as the risk of vulgarizing the holy.
The Solution Stated: Heroic Parenthood and the Cult of Embracing Large Families
I'll let Mr. Gawley take it from here:
Simply stated, the idea of "responsible parenthood" sells the faith short and is pregnant (pardon the pun) with concepts that are inconsistent with Catholic heroism. We should not settle for "responsible parenthood" but aspire for "heroic parenthood." Our Lord did not come so that we may have a dispensation or a life centered around infertility; he came for us to have an abundant life
…More than any other visible social institution, large Catholic families contradict all of the ill-conceived assumptions of modernity. They are, as it were, a collective middle finger to an anti-culture that would tell us that God is dead, that man and life are worthless, and that it would be better if we were never born. The shining radiance and exuberance of large families is a living, breathing rejoinder to the dour and childless chorus. But large families are more than a counter-cultural expression, they epitomize Catholicism in practice because the parents are blessed by living out their married vocation in the fullest sense. God's blessing of children and fecundity itself seems to be a forgotten part of this debate
…. We have an answer to those who would maintain that life should be little more than a titillated distraction before rotting into nothingness: they are a death people that want to organize society around preventing babies, killing babies, killing disabled people, and killing old people. Their world is a more than a social malaise: it is gripped by despair and thirsting for living waters. We have to offer the living waters of the Gospel; we are a life people and nothing communicates our trust in God, our love of life, our belief in each other than our unconditional embrace of children. The world will be re-converted by such families.
Mr. Gawley ends with this Postscript:
While it would be virtually unthinkable that a diocesan marriage preparation program might say something as follows, we can still dream: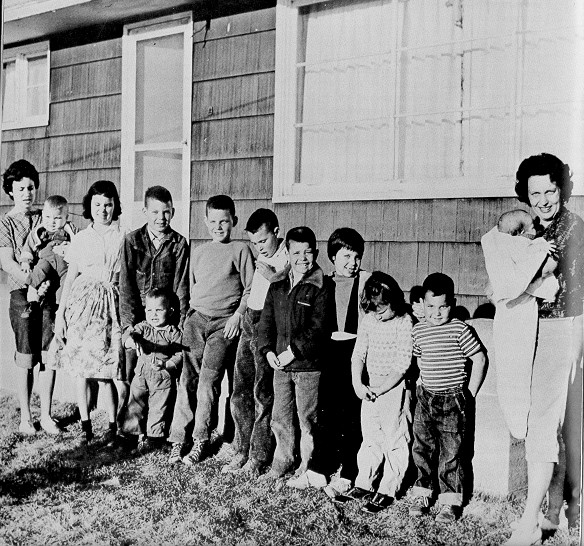 For you young Catholic people who are marrying in your twenties, you can
expect, God willing and absent a physical impairment or grave reason, to have a home filled with many children. You should mentally, physically and spiritually prepare for seven, eight, nine or more children given your ages. You should be prepared to accept the hardships that come with having a large family for two important reasons; children please our Lord and your cooperation with the Lord in bringing forth new souls will in turn please our God, which will bring you many graces. Second, having a large family will help you be saved, it will re-focus your attention from the material attachments that are both rampant today and hazardous to your eternal destination. Your many children will help you to become better and holier people and will stand as a contradiction to a world that has forgot how to live the abundant life. You, and your large faithful families, will turn the tide against the scoffers and misanthropes who would revile God's creation and man's place in it. We cannot promise you it will be easy because it won't, but if you persevere in prayer and virtue, you will overcome with God's grace. And should you live to see your children's children, you will praise God all the more that he saw fit to give you the gift of faith.
Have life and have it abundantly — have children.