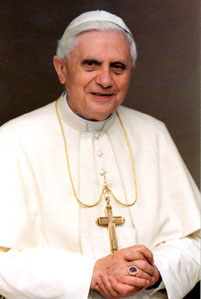 Pope Benedict XVI is RESIGNING?!
That was the first news that hit my eyes this morning.
There is/will be all kinds of commentary and speculation and all that.
I don't know what to think, and anyway I just woke up. The first cup of coffee has been only half-consumed.
Dr. Ed Peters has a guide to all-canon-law-things-papal-election right here. Check Fr. Z and all the other usual sources for commentary and information.
See more here.