Who could argue with the concept of "responsible parenthood"? It just seems so…well…responsible. No one wants to be an irresponsible parent! I think, though, that the concept of "responsibility" has become something of a political issue, and also one of those things people embrace for the social approval it enjoys. For instance, we hear lots of talk about being "responsible" about the environment, "responsible" about recycling, "responsible" about taking care of our bodies by working out and/or dieting, etc.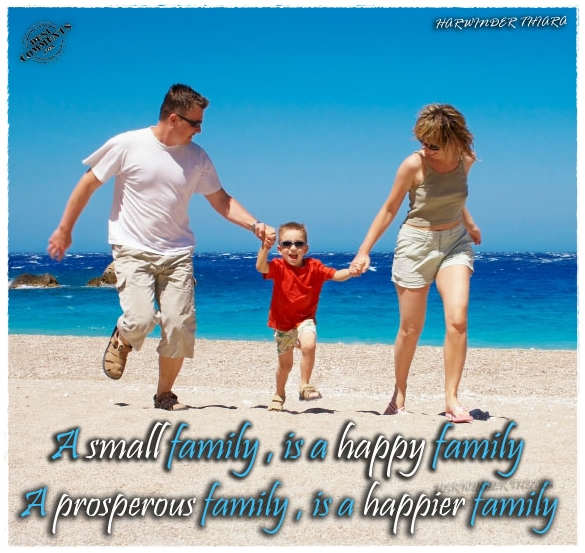 Really?!
Sadly, this kind of uncritical acceptance of the idea of "being responsible" has led us down the
wrong path when it comes to family size. Let's take a look at where the concept of "responsible parenthood" entered into Catholic thinking and teaching; why it entered; and what it really means for us as Catholics.
It appears to me that the term "responsible" first came to be applied to parenthood in Church documents during the Vatican II; the concept appears in Gaudium et Spes, in paragraphs 50-51. I suspect that the idea of "responsible parenthood" had been in the minds of moral theologians for some years before that; I doubt the concept sprang up overnight at the Council.
But what brought it about in the first place? I think a major catalyst was the "overpopulation" scare, but this was part of the bigger picture of the changes that were occurring at a rapid pace in the world faced by the Church in the 20th century. Near the beginning of Gaudium et Spes, in paragraph 4, we are reminded that:
Today, the human race is involved in a new stage of history. Profound and rapid changes are spreading by degrees around the whole world. Triggered by the intelligence and creative energies of man, these changes recoil upon him, upon his decisions and desires, both individual and collective, and upon his manner of thinking and acting with respect to things and to people. Hence we can already speak of a true cultural and social transformation, one which has repercussions on man's religious life as well.
As happens in any crisis of growth, this transformation has brought serious difficulties in its wake.
If that was true then, how much more so now! In my own small view of things, it seems to me that the changes in society – technologically, socially, and morally – have been greater in the last 10 years than in the 40 that preceded it! I wonder if the Church, in Her desire to meet the needs of the "modern world", neglected to consider that what is "modern" today can become outdated as soon as tomorrow.
At any rate…back to the overpopulation issue, which was a serious concern at the time of Vatican II. I was born in 1953, and "overpopulation" was a part of my vocabulary and awareness from as early as I can remember thinking about such things. I remember staring out the car window as we went on a Sunday drive, seeing hills and fields bare of houses or any sign of habitation, and wondering, "How can there be too many people if there is so much space left over?"
The Population Bomb
by Paul Ehrlich was published in 1968, but the idea had been around
before that. In a recent article entitled "
The Overpopulation Myth and the New Morality
", Dr. Howard Kains says:
Ehrlich's book was not the beginning of the general panic about overpopulation, but had been preceded by moves in the Johnson administration. In a 1965 speech to the United Nations, Johnson advised that, "Five dollars invested in population control is worth a hundred dollars invested in economic growth," and insisted that sterilization programs be implemented in India as a condition for famine relief from the United States.
The concept of "population control" was just part of the culture when I was growing up. You were supposed to get married and have two kids – one to replace you, and one to replace your spouse. Anything more was…well…irresponsible.
The problem is, the overpopulation myth was just that: a myth. It still is. It still affects the thinking of people regarding family size, contraception, and "responsible parenthood".
Let's look at it from the viewpoint of the diabolical. Picture Satan sitting in his office wondering, "How can I prevent the creation of more souls?" Hmm. He puts the overpopulation concept into play, so that people, becoming more and more aware of the world around them, will fear the creation of new souls and the "burden" that will put on society. Next, in order to help them accommodate their fear, Satan introduces artificial contraception. Great! And not only that, he hides the fact that there are side effects ranging from sterility to cancer…at least, he has been pretty successful in hiding that info from the women who use chemical birth control.
Picture Satan giggling with glee in 1930 when the Anglicans approve use of artificial contraception, and when all the Protestant churches jump on the contraception bandwagon shortly thereafter. He's a little miffed in 1968, when Humanae Vitae is promulgated, wherein that darn Catholic Church still insists that contraception is immoral and Catholics may not use it.
But what does Satan do better than disobedience?! Theologians, priests, and even bishops rise up to defy the Pope's authority to reaffirm the immorality of contraception; they cite "conscience" as a reason for individuals to disobey the teaching of the Church on this subject.
The Church seems to have been convinced by "modern" reasoning that it is not good to have many children. For instance, Humanae Vitae starts out with a statement that
…there is the rapid increase in population which has made many fear that world population is going to grow faster than available resources, with the consequence that many families and developing countries would be faced with greater hardships. …[G]reater demands made both in the economic and educational field pose a living situation in which it is frequently difficult these days to provide properly for a large family. (par. 2)
So, for those who still want to obey the Church, but who are worried about overpopulation and their own potential inability to provide for a multitude of children, Satan has another answer: responsible parenthood. And how do we achieve "responsible parenthood" without artificial contraception? Enter NFP. Natural birth control…and it's 99% effective! But the point, for our purposes here, is that it's still birth control, and it's promoted primarily – though not exclusively – for the purposed of limiting spacing the births of children within a family.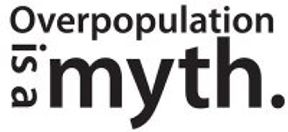 Yet there is firm evidence against the myth of overpopulation, and we are seeing associated
problems emerging for nations like Japan, where the birth rate has been too low for too long. In Japan, we can see hard evidence of the error of limiting births – not just pie-in-the-sky speculation.
Besides, truth never changes. Either God said, "Be fruitful and multiply" or He didn't. I am quite sure that God did not say, "Go forth and beget according to responsible parenthood", and He didn't say, "Be fruitful and multiply, but not so much that the earth is overpopulated". The value and virtue of a large family used to be understood and taught; now, having many children is seen as selfish and irresponsible.
I also think our shepherds hedged their bets on "responsible parenthood" by describing it as both "generous and prudent". Well, it seems to me that it's hard to be both. Fr. William Gardner makes a very good point in a soon-to-be published article that
It is noteworthy that the Church does not preach "responsible witnessing," or "responsible missionary work," or "responsible martyrdom." And this is rightly so, since these terms do not fit together. Instead, we honor saints like Maximilian Kolbe, Francis Xavier, and Isaac Jogues for their heroic witness, their heroic missionary work, or their heroic martyrdom.
And that begs the question: Why do we not promote the concept of "heroic" parenthood?
Today's society does not value parenthood, children, or even women's fertility. But a woman's ability to engage in sexual activity seems to be given a high priority. In a recent article,
Elizabeth Crnkovich asked "Why Is Government (and Society) Discouraging Childbearing?" She notes (my emphases):
…[A] woman is expected to pass her most fertile years acting like a man, building up a strong career, and making a lot of money. Only after she is thus "established" and has "enough money" is she allowed to start thinking about having children.
In all of this, of course, there is no assumption that she will abstain from sex. Rather, she is expected to use pills and implants, diaphragms and injections in order to foil conception and escape the "burden of children." …
At a recent Family in America conference, Dr. Jennifer Morse, founder and president of the Ruth Institute, spoke of society's lack of acceptance of women's fertility. Young women are told they must be just like men if they want to enter the workforce and fit in in the workplace. They are advised not to have children right out of school because that will get in the way of a career…
According to Dr. Morse, fertility is not seen as the norm for women but is rather viewed as a problem. And since society's progressives view fertility as problematic, a government constituted of progressives takes action to curb it…
The truth is, we need more children. Society in general needs more children. Our own nation needs more children. The Catholic Church needs more children. With that in mind, consider these words from Gaudium et Spes (par. 50):
…Let [parents] thoughtfully take into account both their own welfare and that of their children, those already born and those which the future may bring. For this accounting they need to reckon with both the material and the spiritual conditions of the times as well as of their state in life. Finally, they should consult the interests of the family group, of temporal society, and of the Church herself. The parents themselves and no one else should ultimately make this judgment in the sight of God. But in their manner of acting, spouses should be aware that they cannot proceed arbitrarily, but must always be governed according to a conscience dutifully conformed to the divine law itself, and should be submissive toward the Church's teaching office…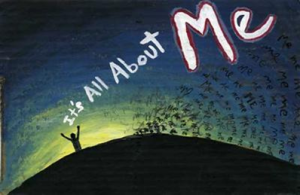 Today's young married couples seem to equate "responsible" with "fewer". But if one is
truthful about the state of the world, and about the state of the Church, I think one will likely come to the conclusion that "responsible parenthood" cannot be taken to mean, simply, "fewer children". Today, it probably means "
more
children". But "more children" would mean more sacrifice for parents, and sacrifice is something of a foreign concept to recent generations.
Perhaps "responsible parenthood" does in fact mean "generous parenthood".
Perhaps "responsible parenthood" does in fact mean "heroic parenthood".
Be fruitful, and multiply!