I'm still thinking about whether "sex" is a
gift from God
– and if it is, does that mean that a couple should feel justified in using NFP (to avoid pregnancy) for whatever reason seems…well… "reasonable" to them?
The problem I see in our society today is the over-sexualization of…everything – including marriage. "If it feels good, do it!" That's the message, and faithful Catholic couples don't want to be seen as stodgy, or prudish, or ignorant about methods of birth control that will allow them to enjoy the marital act without worrying about babies. They don't want to miss out on all the fun, so they get caught up in talking about how great sex is, and leaving out any reference to the procreation of offspring. (To wit: Gregory Popcak's
Catholic Guide to
Toe-Curling
sex book, which, no, I have not read, because I cannot get past the title. Period.)
But let's think about marriage and the sexual act in context with each other – because it is in considering the two together that we can in any way maintain that "sex" is a "good", a "gift from God". The marital act is, in fact, canonically essential to marriage – so much so that impotence is a diriment impediment

[1]

to marriage under Canon Law (c. 1084); sterility, however, "neither prohibits nor nullifies marriage" (c. 1084, §3). It is the marital act itself, then, that is required for a marriage to be valid.
Ever since the fall, it seems, marriage has been viewed as a means of preventing concupiscence from spilling over into immoral sexual relations. As St. Paul says, "...but if they cannot exercise self-control they should marry, for it is better to marry than to be on fire" (1Cor 7:9). That seems to acknowledge that our sinful nature must be dealt with some way or another, and also seems to admit that there will be sin in marriage. After all, even if "sex" is a gift from God, it has undoubtedly been corrupted by sin, making it susceptible to abuse – even within marriage.
St. Thomas Aquinas: Is there Sin in the Marital Act?
I think it's also instructive to consider what St. Thomas Aquinas has to say about marriage in the Summa Theologica. In the Supplement,
question 49
centers on "the marriage goods", with Article 1 asking "Whether certain goods are necessary in order to excuse marriage?"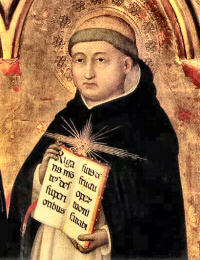 What does that mean, "to excuse marriage"?! Why does marriage need an "excuse"? To most married couples today, I think this would be quite a foreign question. We've been raised to believe that "sex is good", and that there is no reason not to enjoy the pleasure of sex. (And really, it seems that a sizable proportion of the population believes that there's no reason not to enjoy that pleasure even outside of marriage, as long as it's "protected sex".) But what St. Thomas is saying is that there may be some sin involved in the marital act, so we need to examine whether there is something so good in marriage itself that it overcomes the sin of the marital act. (More on this below.)
St. Thomas also addresses the question of whether there is any mortal sin attached to the marital act itself; that's probably even more outrageous to the sexualized thinking of our age! While St. Thomas answers the question of mortal sin in the negative, he still suggests that the marital act might involve venial sin, and he sets out to determine whether or not there is some other redeeming value to marriage that offsets the sin committed by the couple when they engage in the marital act.
Basically, the way I read it, St. Thomas says that there can be something sinful about the marital act, but of course there is no sin in the sacrament of marriage. This means that the Church "indulges" us by allowing and sanctifying marriage, but:
…
wherever there is indulgence, there must needs be some reason for excuse. Now marriage is allowed in the state of infirmity "by indulgence" (1 Corinthians 7:6). Therefore it needs to be excused by certain goods.
He goes on to explain that even though we call the sex act by different names depending on whether it occurs within marriage (the "marital act") or outside of marriage ("fornication"), the two acts are essentially the same in nature:
Further, the intercourse of fornication and that of marriage are of the same species as regards the species of nature. But the intercourse of fornication is wrong in itself. Therefore, in order that the marriage intercourse be not wrong, something must be added to it to make it right, and draw it to another moral species.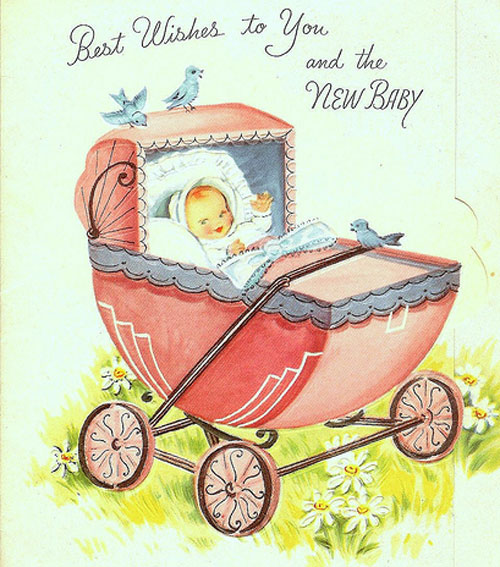 In other words, the sex act would be just as wrong within marriage as it is outside of
marriage, if marriage itself did not lend something to the act to make it morally right.
The goods of marriage are faith (fidelity, keeping the marriage contract), offspring, and sacrament. These "goods" are what keep the marital act from being sinful; they "excuse" marriage. In Article 5, St. Thomas asks "Whether the marriage act can be excused without the marriage goods?" He answers:
…If the cause be removed, the effect is removed. Now the marriage goods are the cause of rectitude in the marriage act. Therefore the marriage act cannot be excused without them.
Further, the aforesaid act does not differ from the act of fornication except in the aforesaid goods. But the act of fornication is always evil. Therefore the marriage act also will always be evil unless it be excused by the aforesaid goods.
If the act of fornication is always evil, doesn't that mean that the sex act in and of itself is not truly a "gift from God", that is, not an objective "good"? If the sex act outside of marriage is evil, then how can the sex act itself be good? Can it be morally neutral? (I don't know the answer to that last question.)
In Article 6, St Thomas addresses the question of whether it is a mortal sin to engage in the marital act
for pleasure only
. He says that it is not a mortal sin, but that
…carnal intercourse of this kind is one of the daily sins, for which we say the "Our Father." Now these are not mortal sins.
I think it's interesting that he is countering the idea of mortal sin, but almost casually observes that engaging in the marital act for pleasure only is a venial sin. The fact that it is so is not even under question here; it is assumed. St. Thomas continues:
Consequently the right answer to this question is that if pleasure be sought in such a way as to exclude the honesty of marriage, so that, to wit, it is not as a wife but as a woman that a man treats his wife, and that he is ready to use her in the same way if she were not his wife, it is a mortal sin; wherefore such a man is said to be too ardent a lover of his wife, because his ardor carries him away from the goods of marriage. If, however, he seek pleasure within the bounds of marriage, so that it would not be sought in another than his wife, it is a venial sin.
St. Thomas further clarifies:
"... there are only two ways in which married persons can come together without any
sin at all, namely: in order to have offspring and in order to pay the marriage debt; otherwise it is always at least a venial sin." (Supplement, Q. 49, art. 5)
So we are left with a bit of a puzzle: if "sex" is a gift from God in and of itself, how can it be a venial sin to intentionally engage in the marital act for the purpose of pleasure only?
It seems that St. Thomas would maintain that marital relations under the regimen of periodic continence (or NFP) would always involve venial sin for at least one of the spouses. For instance, if both spouses mutually agree to use NFP to avoid pregnancy (for serious reasons), then one spouse could consent to having sexual relations during the infertile time to pay the marriage debt, and that would not be a sin because paying the marriage debt is a duty of marriage. But it seems that the spouse requesting sexual relations would be guilty of venial sin, because the request is made due to sexual desire and with full knowledge (and even intent) that pregnancy will be avoided.
It also seems that NFP – when the couple uses it to forestall pregnancy, but at the same time to satisfy their sexual appetite – involves venial sin, according to St. Thomas.
I
n his article
Purity Honors Creativeness
, Fr. William Gardner suggests that engaging in sexual relations during the woman's infertile times is licit, but not virtuous, giving us a sort of middle-ground answer to the apparent contradiction of "sex as a gift from God" and "sex for pleasure only as a venial sin".
Fr. Gardner also suggests that the marital act is only partly corrupted by sin; so, while the marital act can achieve full perfection only when conception occurs, "this is not to say…that the act of sexual intercourse does not have other benefits that are worth pursuing even if the procreative end is not obtained".

[2]

The unfruitful marital act may still attain "a real level of perfection" in the sense that it may be virtuous in a particular instance (e.g., the couple desires conception which does not occur).
In terms of the implications for NFP use, I'd like to reiterate that every Church document that says NFP (or periodic continence) is licit also states very clearly that this would be for serious reasons only. Therefore, it would be important for couples to thoroughly examine their consciences to determine whether they are using NFP for a truly serious reason, or if they are simply convinced that "sex is a gift from God" that they can freely use within their marital relationship…without true regard for the serious reason, and without regard for the importance of the procreative end of their embrace.
Fr. Gardner makes a pertinent point in this regard. He notes:
Purity anticipates fruitfulness; and fruitfulness brings purification and perfection to
human loving. Purity and fruitfulness both make human loving complete and truly full of joy.
Our Lord prescribed purity as the key of access to the Beatific Vision (Mt. 5:8). He furthermore identified perfection as the goal of Christian living (Mt. 5:48). Lastly, He affirmed that fruitfulness is the sign of a living faith (Jn. 15:5). All these: purity, fruitfulness, and perfection seem to be key aspects of the soul's return to God, always under the inspiration of divine grace. Therefore, it seems fitting that the virtue of purity tends to inspire and support stable, faithful, and child-rich marriages. Purity and chastity are ordered to the procreation and proper rearing of abundant offspring; that is, to promoting and fostering the establishment and flourishing of large families. (
Purity Honors Creativeness
)
My conclusion is this: "sex" may be a gift from God, but due to original sin, it is a gift that is often abused. The use of periodic continence to avoid pregnancy may become a temptation to the venial sin of engaging in the marital embrace purely for the sake of sexual pleasure. The marital act is "good" in its pure and perfected form – which is when it is ordered to procreation. And lest that sound too mechanical or practical or stodgy, think of it as Archbishop Fulton J. Sheen does:
…[T]he begetting of new life is a sign that the heart is so full of happiness and love that it will die unless it overflows. (quoted in
Purity Honors Creativeness)
Love. Purity. Faithfulness. Fruitfulness. If that's what the marital act is truly about, then I'd say, yes, that's a gift from God.
---
[1]

Diriment impediment means that the person is unqualified to contract marriage validly – in general and for a particular marriage. This type of impediment prohibits marriage even if the parties are ignorant or in error about them.


[2]

Fr. Willam M. Gardner, "A Theology of Life-giving", Homiletic and Pastoral Review, Aug/Sept 2007