I've got two daughters, 9 years old and 6 years old. I am going to teach them first of
all about values and morals. But if they make a mistake, I don't want them punished with a baby. I don't want them punished with an STD at the age of 16.
I certainly agree that it's "creepy" (like a lot of things about Obama), but here's the statement that caught my attention. Jill Stanek commented:
It is just weird for Obama to discuss his daughters' future sex lives, period.
I agree with her completely on that point, as well.
But it made me think about something completely different: NFP, and the promoters thereof, who think NFP should be taught not just to couples in pre-marriage classes, but to high school students as well.
Isn't it a little creepy for NFP promoters to be talking about these young people's future sex lives?!
Oh, I know. It's not all about sex; it's about their health. It will help the girls to better understand their bodies, to become better able to predict their physical and emotional cycles; and boys can learn how to better understand girls' hormonal and mood fluctuations. Sure, I get that, and there can definitely be some benefits to it…I guess…
But let me play "here's my story" for a minute: gaining knowledge about my body and my fertility cycle when I was in high school would have been put to the service of pre-marital sex. Learning NFP may have served to slightly allay my fears of getting pregnant out of wedlock. But it would not have prevented me from using birth control pills, because I would have been scared to death that I'd make a mistake in the charting, or misread my temperature, or some such thing. I would still have seen the Pill as more reliable than NFP. So I would still have used the Pill while I engaged in pre-marital sex with my boyfriend.
Now, I do understand that the good Catholic folks promoting NFP for teens are not suggesting that these young people should, could, or would be engaging in premarital sex. Not at all. I know they have good intentions.
But I am suggesting that society already has kids thinking about
sex, sex, sex, sex
way more than is healthy, and teaching Catholic teens NFP in high school just compounds the problem by implying that the Church also wants them to focus on the sexual aspect of their relationships.
Not only that, but teaching them NFP in conjunction with teaching the Church's prohibition of artificial contraception simply condones and encourages the contraceptive mentality that runs rampant in our culture today (and this is fatal flaw in SheIsCatholic's NFP video). And if you don't like the word "contraceptive", just substitute "birth control". The outcome is the same: fewer children; fewer Catholics; fewer vocations.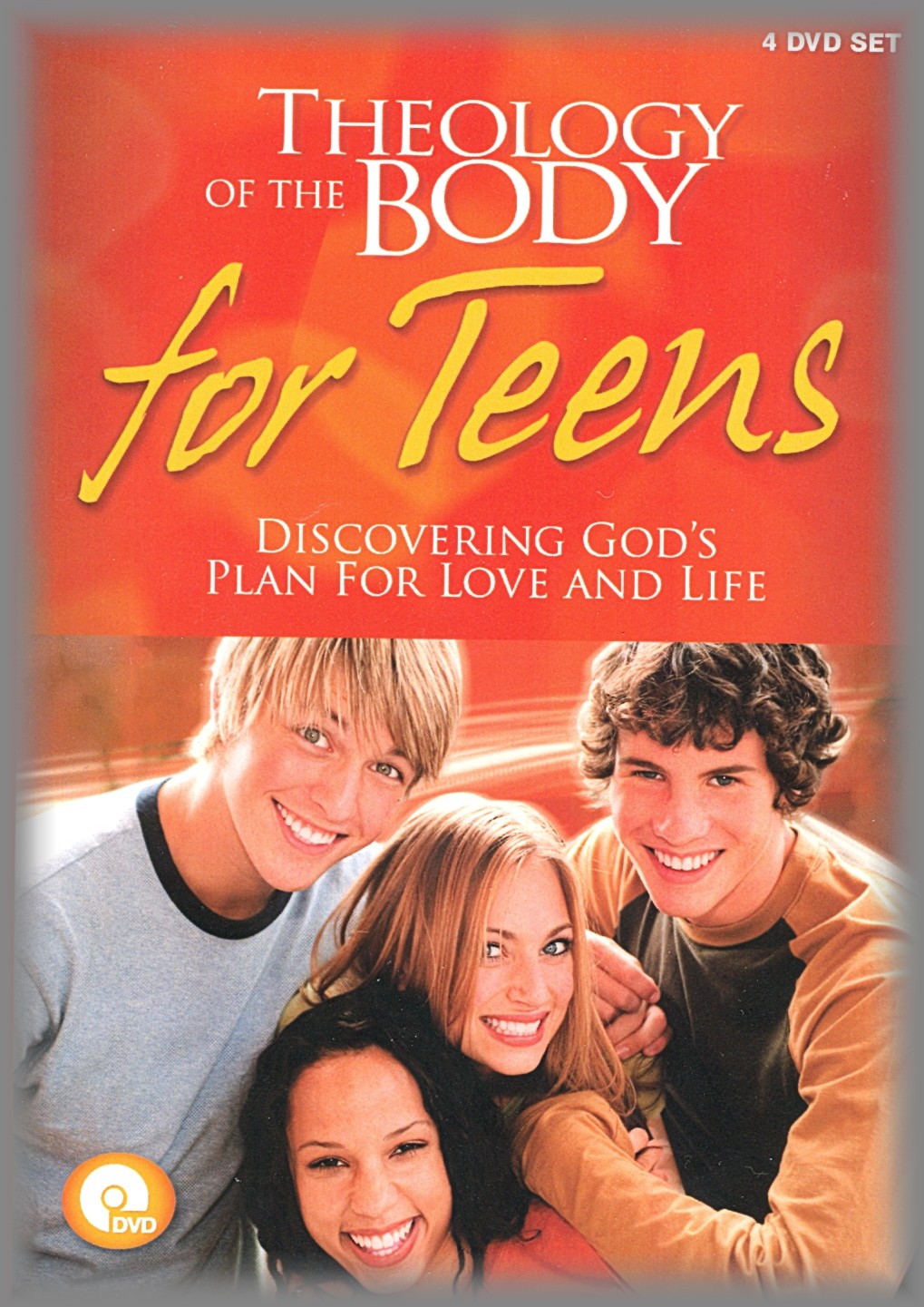 And finally, the Church teaches that parents should be the first teachers of their children. Sensitive matters like "sex education" are to be dealt with in the family, not in the classroom. Back in the days when I was still under the illusion that Christopher West and Theology of the Body were appropriate ways of teaching my daughter about sexuality in marriage, I bought Theology of the Body for Teens. But I never used it with her. Why? Interestingly, it was because her own sense of modesty about the topic would not allow it – she resisted me at every turn. Looking back on it, I thank God for that. And I thank God she wasn't going to a religious ed class that was pushing it.
There are those who think NFP
Is God's plan for their family.
NFP takes the place of the Pill
When families just can't pay the bill
A life that's not "run of the mill".
Let's see if I've got this straight:
Be prudent - both you and your mate!
And tell God to NOT procreate.
For more NFP posts on this blog, click on the "NFP Posts" tab at the top of the page
.